Certified Wood Products, Inc™
We Supply Forest Products to Commercial Contractors and Manufacturers
We Stock the Broadest Variety of FSC®- Certified Forest Products for Immediate Order and Shipping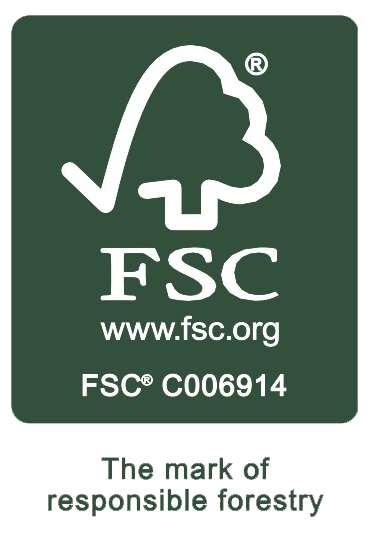 WE ENABLE SUSTAINABILITY BY LINKING RESPONSIBLE USERS WITH RESPONSIBLE PRODUCERS
"Green Construction" and "Green Manufacturing" are firmly establishing themselves with customers who require building and production that meets their goals for sustainability, stewardship, environmental impact, social responsibility and climate change. We help them move from pledges to progress with their goals.
We make it easy to buy top quality FSC®-certified forest products, including options for FSC-certified fire-retardant wood and FSC-certified preservative treated wood. The FSC® standards enhance the environment and human health and safeguard our forest ecosystems … forever! They provide the third-party certification label that consumers value and trust to support their sustainable choices.
We help Contractors and Manufacturers establish and validate their sustainable brands.
We make it easy for Architects to specify FSC-certified forest products with confidence, knowing that their clients can purchase them from us.
FSC-certified wood helps construction projects earn credits toward green building certifications. We help with submittals for green building programs, including LEED® Green Building Certification and The Living Building Challenge.
 
HELP OUR CUSTOMERS MAKE THE RIGHT FOREST PRODUCTS PURCHASES
We provide technical consulting on forest product purchases, both FSC and non-FSC, to help customers make the right purchases for function, quality and market value.
We gain and keep customers because our products are stored with care in our warehouse, protected from the weather, and delivered in great condition. Our customers benefit from our consistency, predictability and fair pricing.
We make buying easy so Contractors and Manufacturers can focus on their main thing – building and producing!
Our Leadership in Sustainability & Stewardship
Many companies are willing to sell FSC-certified wood products on an opportunistic basis; however, few have been willing to make it the focus of their business. Certified Wood Products has done just that – the reason why we are your "go-to" source for FSC-certified forest products.
Since 2000. We've been providing responsibly sourced wood to the building and manufacturing industries. We make it easy for you to buy FSC-certified wood products.
As a distributor of forest products, we must make sure that your present supply needs are met. Using FSC-certified wood means we do not meet your needs at the expense of future generations getting their needs met.
We've been presented with the following awards for our Leadership in Sustainability & Stewardship.
FSC® Leadership Award in 2018 for our pioneering efforts supplying FSC-certified wood products.
Associated Builders and Contractors (MN/ND) named our Chief Executive Officer, Diane Haugen, "2020 CONSTRUCTION WOMAN OF THE YEAR" for our leadership in sustainability & stewardship by connecting responsible users with responsible producers.
Finance & Commerce (MN) named Diane Haugen a finalist for their inaugural "TOP WOMAN IN CONSTRUCTION" Award in 2020 for our leadership in safeguarding forests through supplying FSC®-certified wood.
We stock a wide variety of forest products for prompt shipment throughout North America.
Rough and finish carpentry wood products
Industrial lumber products for pallet, crating and other packaging fabrication needs
Dimension lumber, boards, plywood and OSB
High-grade wood for products requiring premium appearance
Fire-retardant and preservative-treated forest products; untreated lumber is stamped KD-HT; all products are agency-certified
Non-standard sizes of dimension lumber, boards and studs
Units can be broken – no minimum order requirements
We provide custom cutting to save time, increase efficiency and reduce waste.
Ripping, precision end trimming and custom-sized panels
Replication of original millwork
We supply forest products that are certified by the Forest Stewardship Council® (FSC®).
Stocked and readily available, reasonably priced, on-grade and easy to buy
Submittal help provided for green build programs such as LEED® and The Living Building Challenge
Supports your sustainable brand for designing, building and manufacturing
Helps your customers build and manufacture with a sustainable purpose
Third-party certification prevents greenwashing and is being required by savvy purchasers
We store our products inside our warehouse – protected from the weather.
Prevents the waste of tossing away warped or moldy wood
Decreases the expense of retrofitting wood that has been damaged from the outdoor elements
We provide expert advice and information.
Staff has 100+ combined years of experience in the construction, manufacturing and forest products industries. Most grew up in the trades
Staff has technical and educational backgrounds in wood fiber and engineering
Staff offers sound and knowledgeable advice for making the right purchases for function, quality and market value
We source specialty and hard-to-find forest products.
When You Think FSC®-Certified Wood … Think Certified Wood Products!
Certified Wood Products Inc. is a woman-owned business.

WESTOCKIT
We stock a wide variety of forest products, many of which are certified according to the rules of the Forest Stewardship Council (FSC®). Our goal is to make your sourcing of FSC®-certified and non-FSC®-certified wood pain free.
WE
KNOW
IT
Our staff has over 100+ combined years of experience in the forest products industry.  Our technical and educational backgrounds in wood fiber and engineering enable our strong consulting expertise.
We assist with proper documentation for LEED™, The Living Building Challenge™ and other green building systems.
WE
SHIP
IT
Whether you need a few pieces, mixed truckloads, multiple truckloads, or railcar loads, we deliver anywhere in North America.
We can ship internationally.
Think

FSC®

We make it very easy to purchase cost effective, environmentally responsible, socially beneficial and third-party certified wood.

Expect from us, only high quality products, competitive prices and the utmost sensitivity to your high expectations. Purchasing our products with the FSC logo helps you do the right thing for our forests and your bottom line.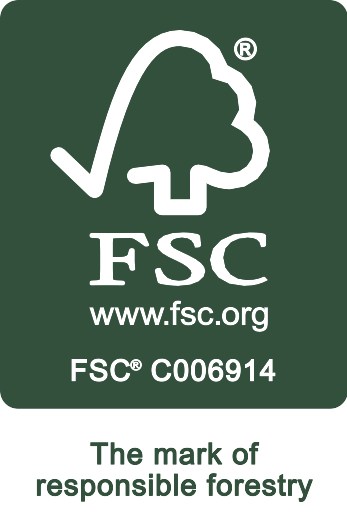 Certified Wood Products, Inc.™
P.O. Box 895
700 6th Street NW
Maple Lake, MN 55358
(320) 963-1500